1403 Harmon Place | Minneapolis, MN
Located on the Minneapolis Community and Technical College campus, The Abbey is the first project of its kind in Minneapolis. The team will be restoring the 133-year-old historic Alden Smith Mansion, which will serve as the amenity hub for a new 6-story apartment complex. Units in the new complex will range in size from studio to 2-bedrooms, and 3 luxury apartments will be available on the second floor of the restored mansion. The Abbey is scheduled to open in Spring of 2022. Amenities include co-working spaces, a coffee bar and cocktail lounge, a billiards room with community piano, fitness facilities and wellness spacesn. A rooftop deck, private dog walk, 64-foot green wall and custom exterior art installations are also in the plans.
Developed by W+Noordijk in partnership with Yellow Tree Development and Sentinel Management Co.. Built & managed by Yellow Tree. Designed by DJR Architecture.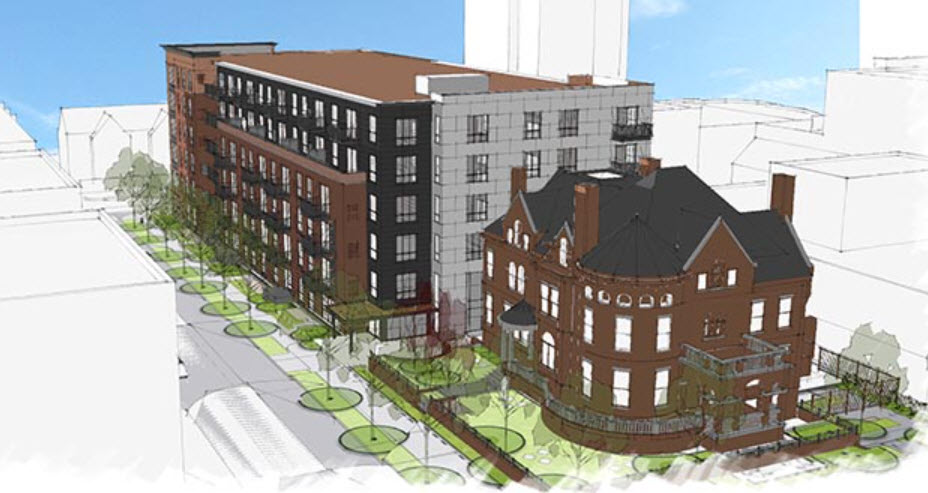 Ready to get started on your next project?